Events
2017 Park Serve Day – April 29th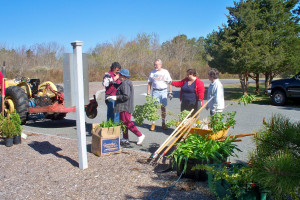 Join the fun to help beautify Scusset Beach Reservation for the coming season.  Volunteers, including the Friends of Scusset Beach, pitch in the help with springtime cleaning. May include racking, spreading mulch, picking up trash and branches and minor painting. Nice way to socialize meet the Scusset Friends and see what they do. Lunch will be served to all who help.
Camping Opening Day-  2016 –  May 5th.
5th Annual Scusset 5K Run/Walk on the Canal
September 24th, 2016
Friends of Scusset Beach Safari Field Campouts – 2017
July 13-16, 2017        August 17-20, 2017      Sept 21-24,2017
2016 Results of 5th Annual Scusset 5K race
Sponsors
New England Refrigeration & Heating,Inc
Commerical Boiler Systems, Inc,
Sam's Family Restaurant, Inc.
Hyannis Harbor Tours
Costa's Auto Body Co.
Attleboro Tri-Boro Lions Club
Tedeschi Food Stores
Macombers Sanitary Refuse
RockBottom Inc
Paul and Linda Porazzo
Race Placements
Men
1               Rory Jenkins                      17:57
2               Luke Anderson                   19:01
3               Alexander Holder                20:08
4               Gregory Dyer                      21:10
5               Alan Wallerce                      21:11
6               Andrew Schwartz                 23:38
7               Andrew Goydas                    24:17
8               David Farrell                        24:30
9               Liam Rentley                        25:02
10            William Isaachan                   25:02
Women
1               Erica Garland                       24:27
2               Elizabeth Eaton                    26:24
3               Ginnie Todd                          26:26
4               Caitlin Wallerce                     26:28
5               Linda Bates                           26:36
6               Donna Scaglione                   26:56
7               Ellen Weisse Addy                 27:12
8               Trish McPherson                    27:51
9               Genevieve Sullivan                28:47
10             Carrie Brassaw                      30:35
Childrens
Girls
1               Cali Cahill
2               Abby Cahill
Boys
1               Richie Tenore
2               Brendan Monahan
3               Jacob Earle