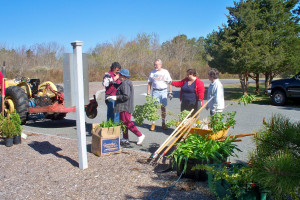 Park Serve Day 2018 –  April 28th – 9:00 – 12:00
Join the fun to help beautify Scusset Beach Reservation for the coming season.  Volunteers, including the Friends of Scusset Beach, pitch in the help with springtime cleaning. May include racking, spreading mulch, picking up trash and branches and minor painting. Nice way to socialize meet the Scusset Friends and see what they do. Lunch will be served to all who help.
Great news, the Friends of Scusset Beach will have the camp ground open for the weekend of park serve. You can camp for the weekend for a $25 donation and 3 hours of your time on Saturday.
If interested please email Elise at wgmstr@aol.com and put park serve in subject box.